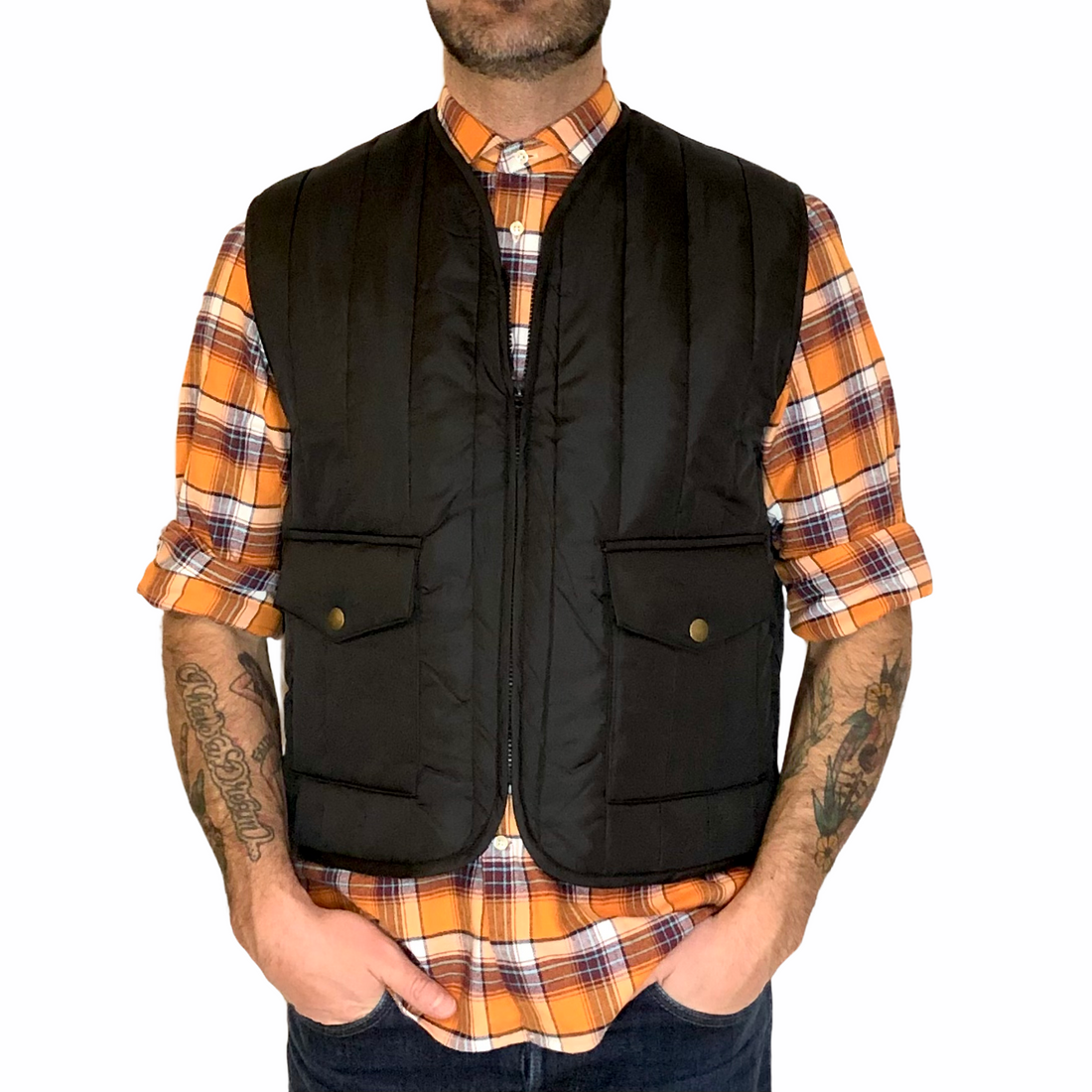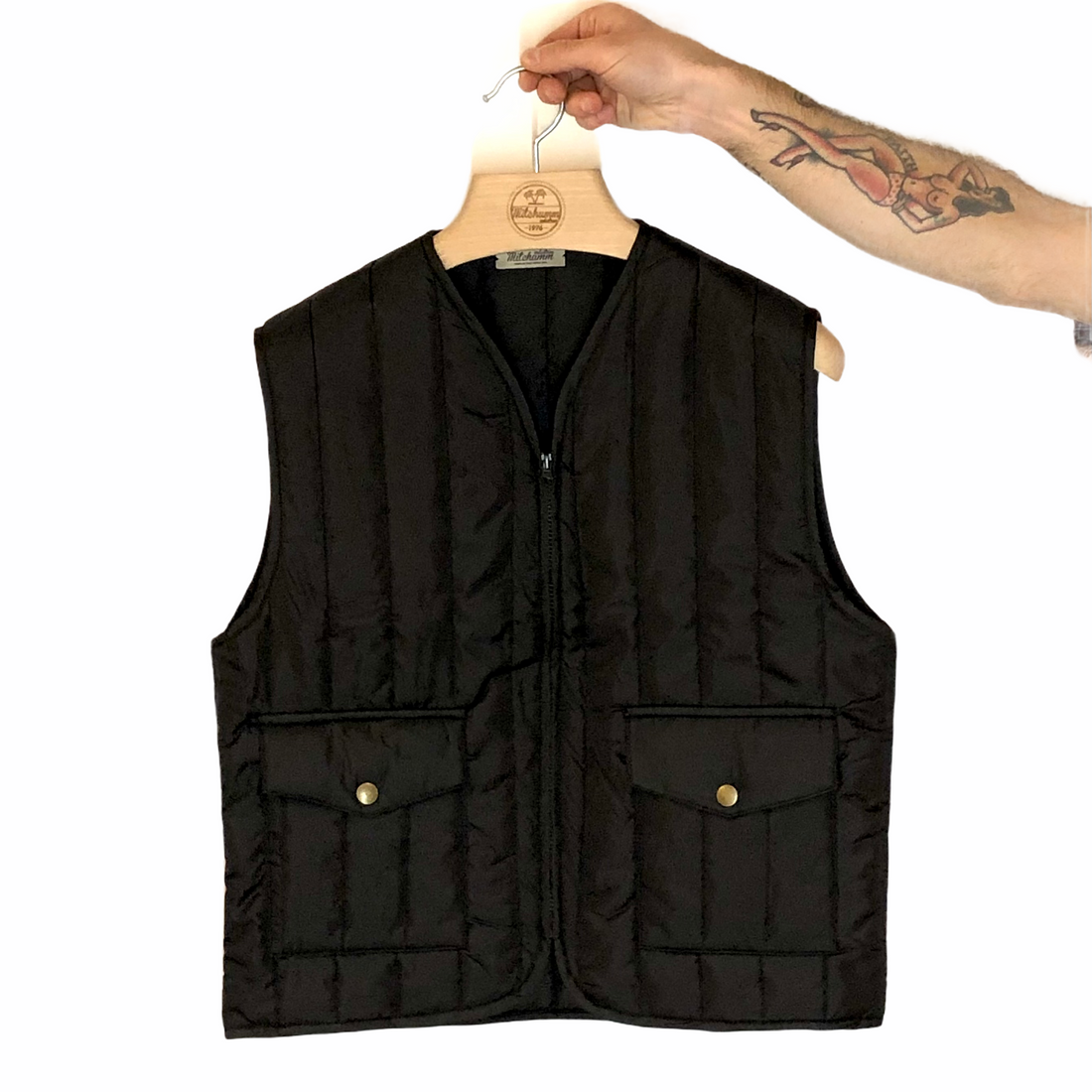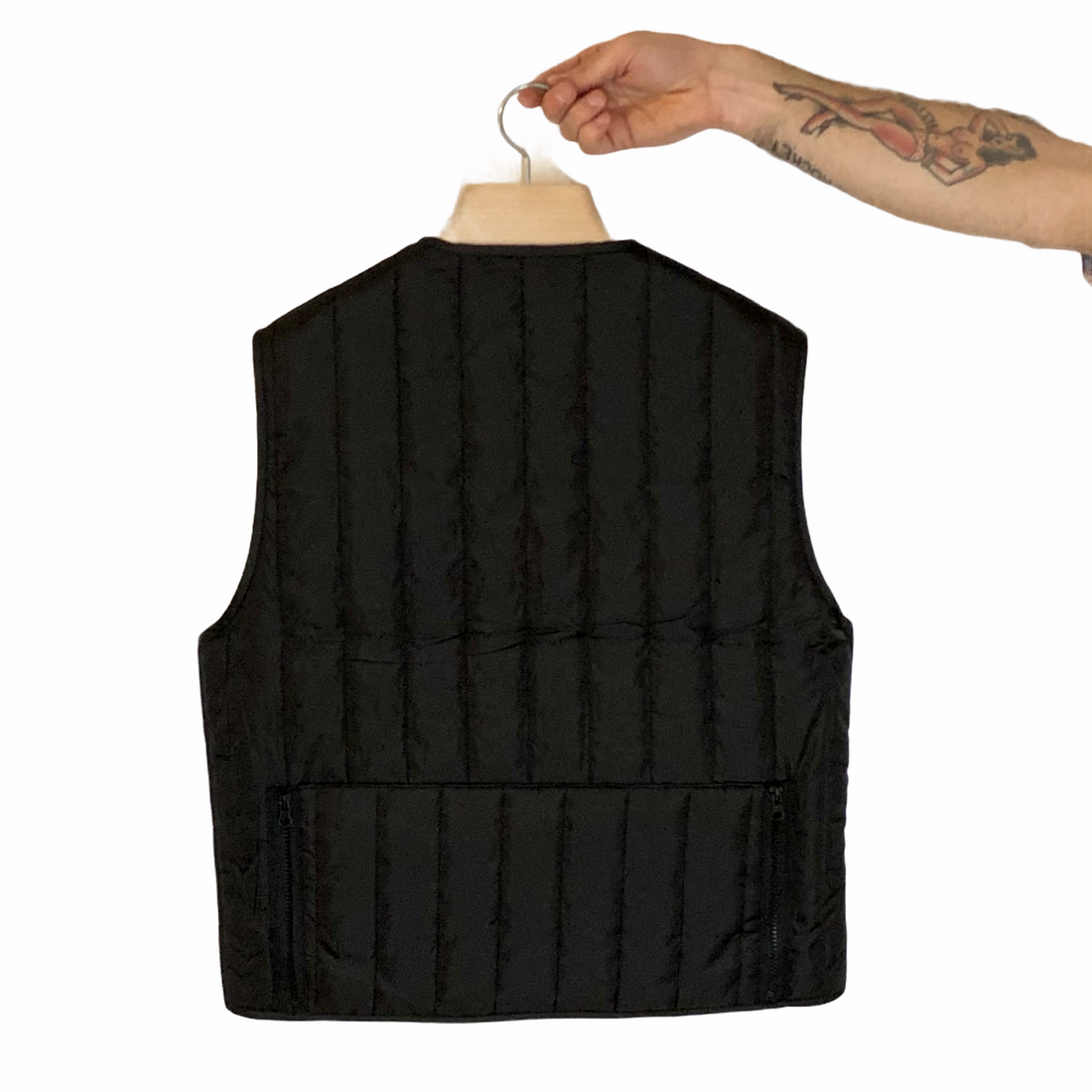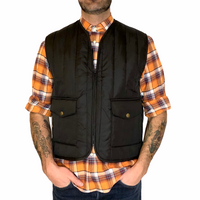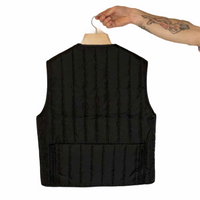 The Rider Vest is one of our best seller as it can be used on your favorite leather jacket or like a "base layer" to keep you warmer under the classic coat on the road to the office when you are not riding your beloved 2 wheels.
It has 2 big pockets in the front and a "side to side" big pocket on the back inspired by the hunters jacket pocket where rifle is insert for keeping hands free.
Well, maybe in this particular case is was,t meant to carry the rifle with you but to keep the motorcycle papers or to keep your girlfriend's hands warm while they are seated behind you.
Color: black
100% Polyester
Size chart available on last product image. 
We noticed that our boots fit one size bigger than sneakers sizing.
For Example, if you normally fit a size EU 44 of Nike/Adidas etc. we suggest you to buy a size 43 of our boots.