1/4 Mile Racer Dark Brown Leather Jacket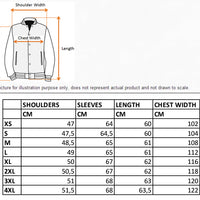 1/4 Mile Racer Dark Brown Leather Jacket
The 1/4 Mile Racer is our fastest look leather jacket, used also by our team riders for the Sprint Racer on 1/4 of Mile at some of the coolest Cafè racer events around Europe.
Cool fit with chrome hinges, 1 on the left sleeve, 2 at the sleeves bottom to give a better comfort in case of heavy sweatshirt under the jacket, 2 diagonal chrome hinges for the front pockets and 1 inside pocket.
Genuine leather with shoulders padding and neck closure with chromed clip botton.
100% Crafted in Italy, genuine leather treated and washed in Tuscany with vintage look hinges on the front and on the sleeves to have a easier opening and more comfortable if you want to where a heavy sweatshirt under it.
Lining is in 100% silk satin with black & white checks and printed motorcycles.
Color: whashed dark brown
Size chart available on last product image.
IMPORTANT: due to hand crafting of each jacket and to wash of the leather sizing can be slighly different of +/- 2% and colors might have a 5% different.
We noticed that our boots fit one size bigger than sneakers sizing.
For Example, if you normally fit a size EU 44 of Nike/Adidas etc. we suggest you to buy a size 43 of our boots.