Mitchumm Logo tees - Navy & yellow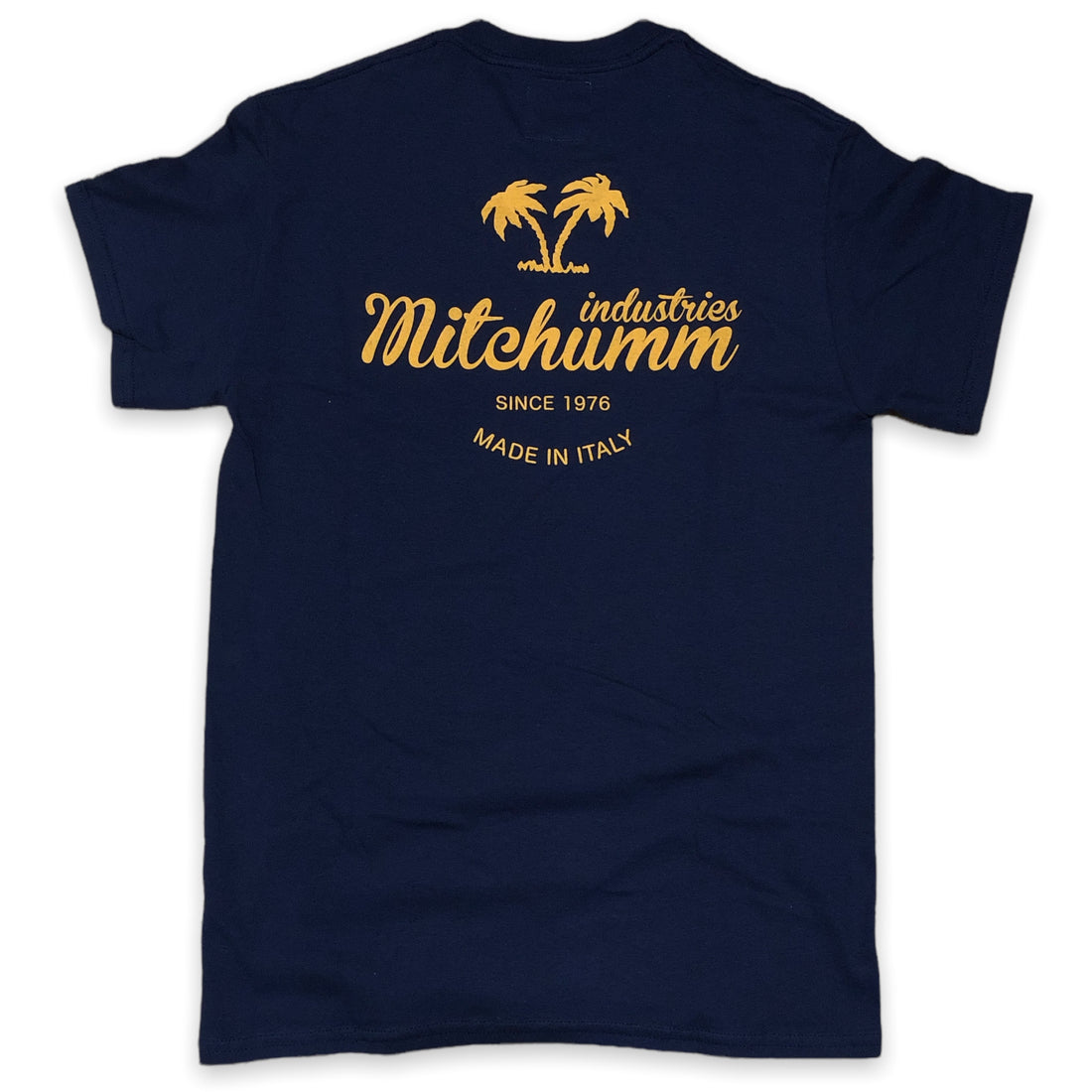 Mitchumm Logo tees - Navy & yellow
Our iconic logo t-shirt is ready to be worn everyday !
here is The navy blue t-shirt with warm yellow logo 
- 100% Cotton
- tubular & straight cut, we suggest one size smaller if you want to wear a bit slim 
model is 1.84cm and weight 84 kg wear size Large.
We noticed that our boots fit one size bigger than sneakers sizing.
For Example, if you normally fit a size EU 44 of Nike/Adidas etc. we suggest you to buy a size 43 of our boots.